Contact Us
>>Detail
Shenzhen Daping Computer Co., Ltd.
Email:
Office : +86-755-23322627
Tel/Whatsapp : 008613537897340
Skype : daping_securityfactory
Add 1:Floor 4,Xuming Science Park,1193 Guanguang Road,Guihua Community,
Guanlan Street,Longhua District ,Shenzhen(factory)
Add 2: FLAT B07 FLOOR23,HOVER INDUSTRIAL BUILDING,
NO.26-38 KWAI CHEONG ROAD,N.T,HONG KONG
wireless strobe outdoor siren DP-516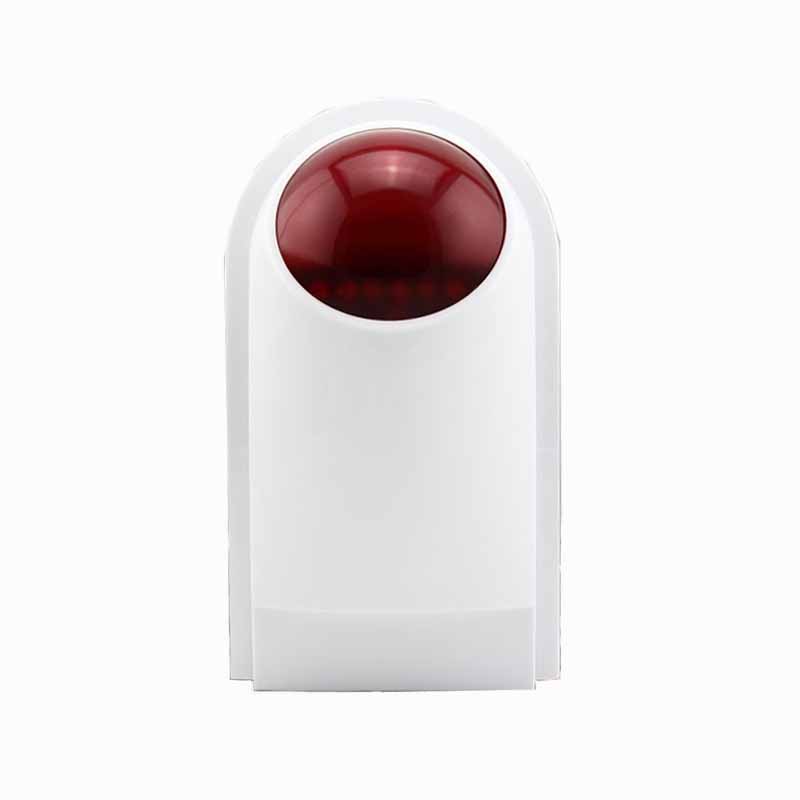 outdoor wireless weatherproof external flash LED strobe outdoor siren for home GSM alarm DP-516
Description:
Waterproof design for outdoor use
Operation voltage: 6-15VDC

Volume of Sound in db/1m: 112 ± 3

Color: red or blue or orange

No independent power supply is required.
Specifications:
Alarm Instructions:
Anti-tamper function: When the Shell is removed, the tamper switch would be triggered, the siren alarm and flash.

Backup function: When the external power supply is cut off, the backup battery will work, the siren alarm and flash.
Packing content:
1*wireless Outdoor Flash Siren
1*power Adapter
( please note 315mhz or 433mhz when you place order. We`ll send you 433mhz if no requirements left.)